Our Staff at McGee, Lerer & Associates
Cindy Alvarez
Cindy is a Legal Assistant at McGee, Lerer and Associates. When she started, the firm consisted of two attorneys and one other legal assistant. As the firm grew, Cindy's skills and responsibilities grew. She began as the firms Medical Records Specialist and moved on to all aspects of pre-litigation. She manages her case load, files law suits and oversees minor's compromises from beginning to end. Outside of work, Cindy loves spending time with her husband Francisco and daughter Itzel, and loves crafting. Cindy is fluent in Spanish.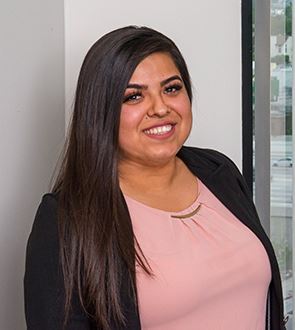 Danielle Chevalier
Danielle is a Legal Assistant with the firm. Originally from Chicago, she graduated from Indiana University of Pennsylvania with a BS in Hotel and Restaurant Management. She worked in executive administration and hospitality in Las Vegas for several years. Danielle relocated to Los Angeles in 2015 following her dream to live closer to the beach. The McGee Lerer & Associates family welcomed her seasoned customer service background. She found the crossover from the hospitality industry to a plaintiff's injury law firm easy – always put the client's needs and concerns first. Danielle brings warmth, passion and enthusiasm to everything she does and is a champion for her getting her clients compensated for their injuries. She is a supporter of anti-animal cruelty and is passionate about living a healthy, active and positive lifestyle. Danielle enjoys traveling to visit her family all over the country, attending music festivals and dancing.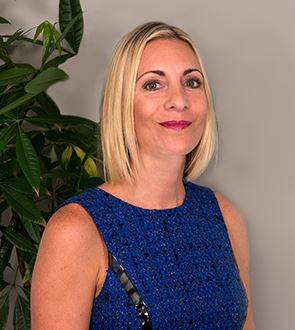 Jeremy de Leeuw
Jeremy is a Junior Paralegal at McGee, Lerer and Associates. He started as an intake specialist and moved on to working on cases in litigation. He assists in preparing cases for trial. The firm also values his IT skills. He is currently working on a Paralegal Studies A.S. degree and a Business Administration B.S. degree. In his free time, he likes to play basketball, and fix cars and computers. He is also his church's pianist since 2006.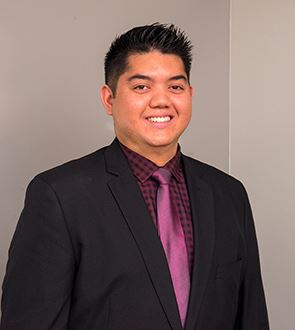 Rachael LaRochelle
Rachael is a Legal Assistant. She has a strong work ethic. She is especially adept at organization and attention to detail. This has helped her perfect her pre-litigation skills. She interviews clients, assists with property damage, gathers police reports, secures medical records, negotiates medical liens, communicates and corresponds with insurance adjusters and gathers all necessary documents to write a settlement demand letter. In addition, she assists in filing law suits and minor's compromises. Rachael develops strong relationships with all her clients. She believes that building a foundation of trust with her clients is important so that her clients can feel at ease knowing that they will be supported and taken care of.
Healthy living is important to Rachael. She enjoys running and is training to run her first half marathon. Recently, Rachel has developed a love for skydiving and is working towards being a licensed skydiver.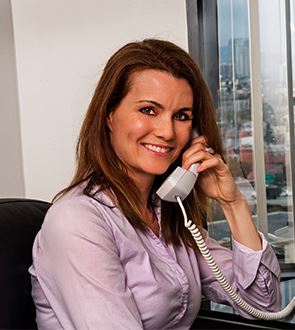 Reyna Venegas
Reyna is the Senior Legal Assistant. Reyna has over 10 years of legal administration experience. Prior to joining the firm, Reyna worked in the Workers' Compensation field assisting injured workers to get retrained and back in the work field. Reyna holds a Paralegal Certificate from ICDC College.
She resides in South Gate with her husband and five children. Outside of work, she loves to spend time with her family, BBQ and go to amusements parks. Reyna is fluent in Spanish.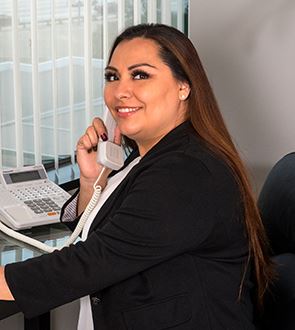 Joanna Yarber-Williams
Joanna is a Legal Assistant at McGee, Lerer and Associates. She was born and raised in Santa Monica. After graduating from Saint Monica Catholic High School, Joanna continued her study at Santa Monica College and then transferred to Ashford University. Before joining the firm, Joanna started her working career as a pre-school teacher and after 4 years moved on to a non-profit stroke foundation for 7 years as the Program Manager. Outside of work, Joanna loves to spend time with her husband Steven, daughters Lauryn and Danae, and son Steven Jr. She enjoys watching and playing basketball, and traveling with her family.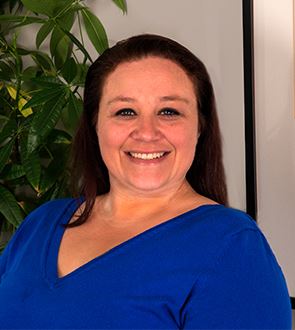 David Long
David is our Pre-Litigation Manager at McGee, Lerer & Associates. He has been investigating motor vehicle accidents, evaluating medical records and negotiating personal injury settlements for the past 30 years. He began his PI career with Nationwide Mutual Insurance Company as a Master Claims Adjuster in 1990. During his 12 years with Nationwide Insurance he had extensive training at the Nationwide Insurance Training Center in Columbus, Ohio. He also has a BS in Business from CSU Fresno and is a graduate of the University of West Los Angeles as a Certified Paralegal.
For the past 18 years, David has been passionately fighting for the injured victims of motor vehicle accidents. He has gained valuable insight and experience as he has worked for some of the largest personal injury law firms in Los Angeles as their Pre-Litigation Manager and Senior Negotiator. David is also a Veteran of the United States Marine Corps and when he is not working, he enjoys sailing, golfing and cycling.